Report from the "First Pumpkin Race and Costume Boater Competition", October 31, 1999
On a cool but sunny Halloween afternoon Mari and Horst floated from Island Park to Beltline Bridge.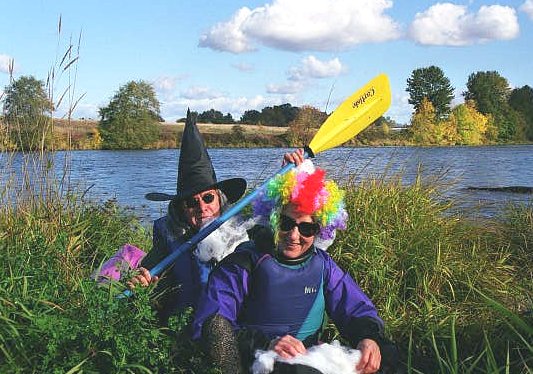 The Willamette River was quite a bit higher than what we were accustomed to during the summer, presenting the major rapids fast but washed out. This was a wonderful opportunity to check out all the other drops that are usually un-runnable at low water. Very interesting!

But most importantly, we were dressed appropriately for the day: Mari decorated with a rainbow wig and Horst under a witch's hat.
Great fun ! -- Let's make it an annual event !